This past week we had the pleasure of photographing this wonderful kitchen designed and installed by Fearon Bros who are based in Newry, Northern Ireland.
The design was well lit with large windows in the living room opposite the spacious kitchen. This both allowed us the room to back up the camera some to get a good perspective and have lots of natural light to work with. We did still use 3 lights to fill in the shadows, but tried to do it as invisible as possible.
Interiors are always a challenge as there are several different colour light sources, for example the cool light coming in from outside (5500K), and the warm (3200K) LED lights in the interior. For these first 2 images we blended images shot with the lights off (for correct colours) and the lights on. It takes extra work, but the results are much cleaner.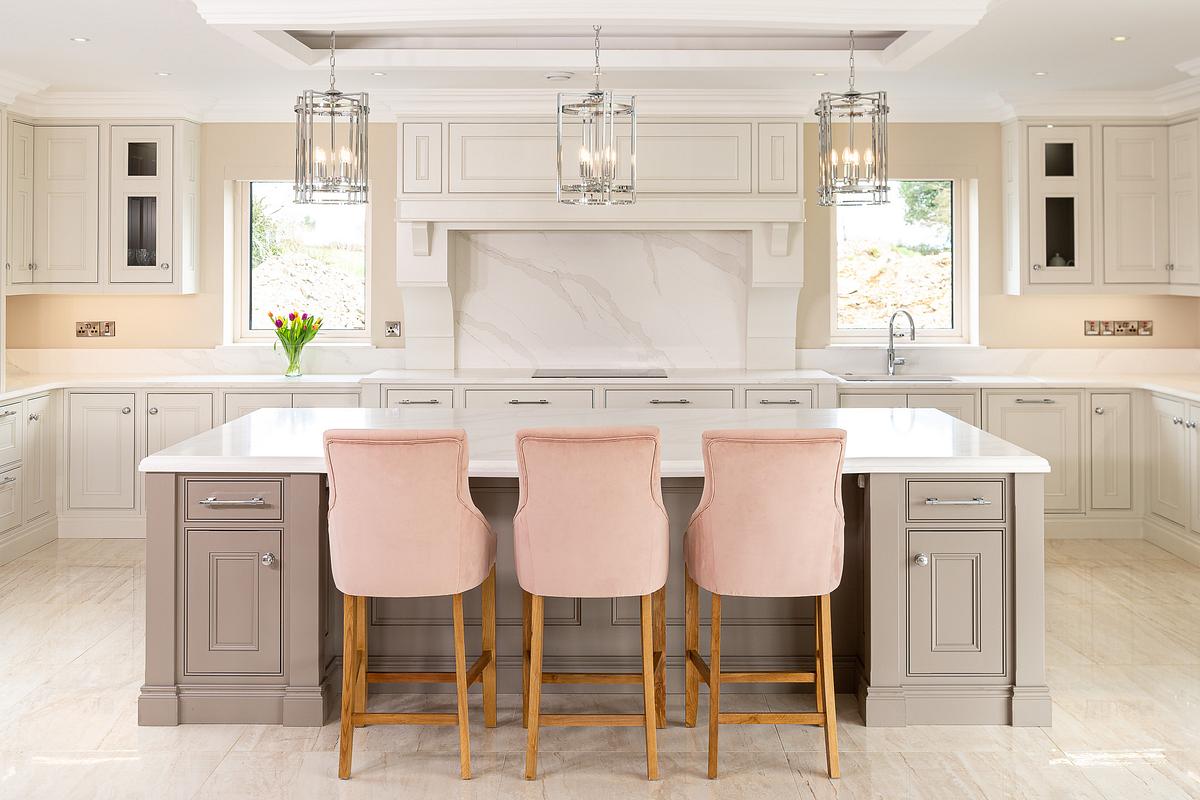 The above image was shot at 35mm which gives a slightly more compressed look with less dramatic angles. It draws you more into the scene and makes it feel more cozy. This can usually only be done in larger kitchen interiors as you need to back up further away from the subject. A side note: the landscaping was not yet finished, so we overexposed the window views to hide that at the customer's request. Alternatively we can Photoshop in another view, but that does add about 30-60 minutes to your post-processing time costs.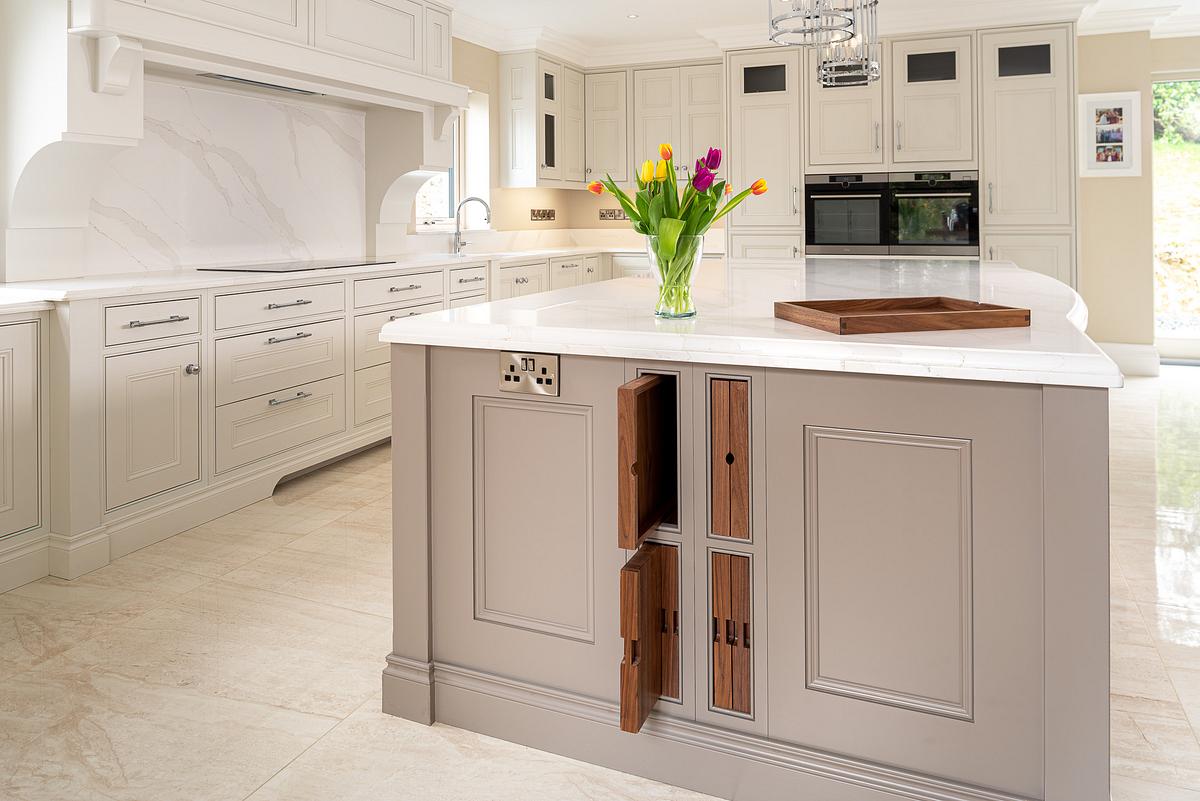 We really liked this built in feature of having serving trays and serving boards built into the central island. It gave a nice natural wood texture that adds an attractive strong vertical line to the design, and is also very practical.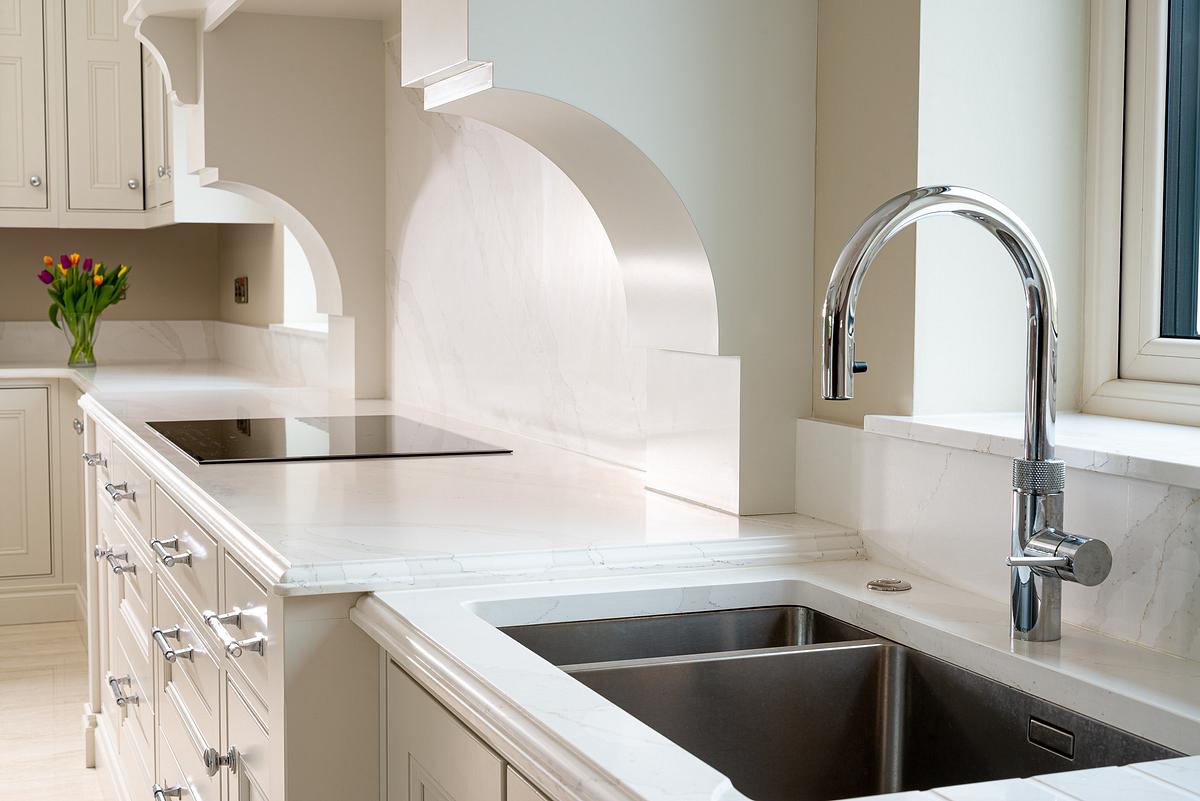 These curves are flawlessly made and a gorgeous accent to the kitchen.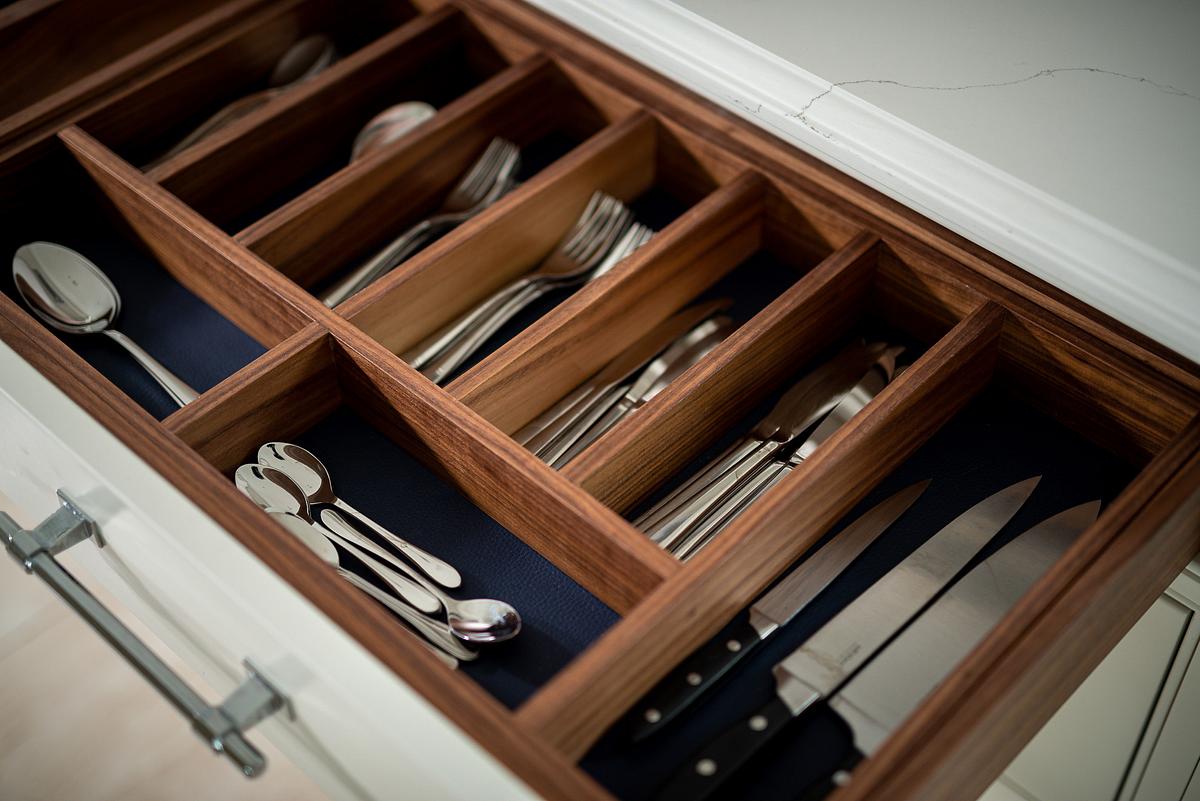 And rich design from the marble countertops to the rich wood finishes on the inside of all the drawers and cupboards.
We look forward to working again with Fearon Bros on future projects they have planned. Interiors photography is a challenge, but when we get our camera on something like this, it really makes it fun!